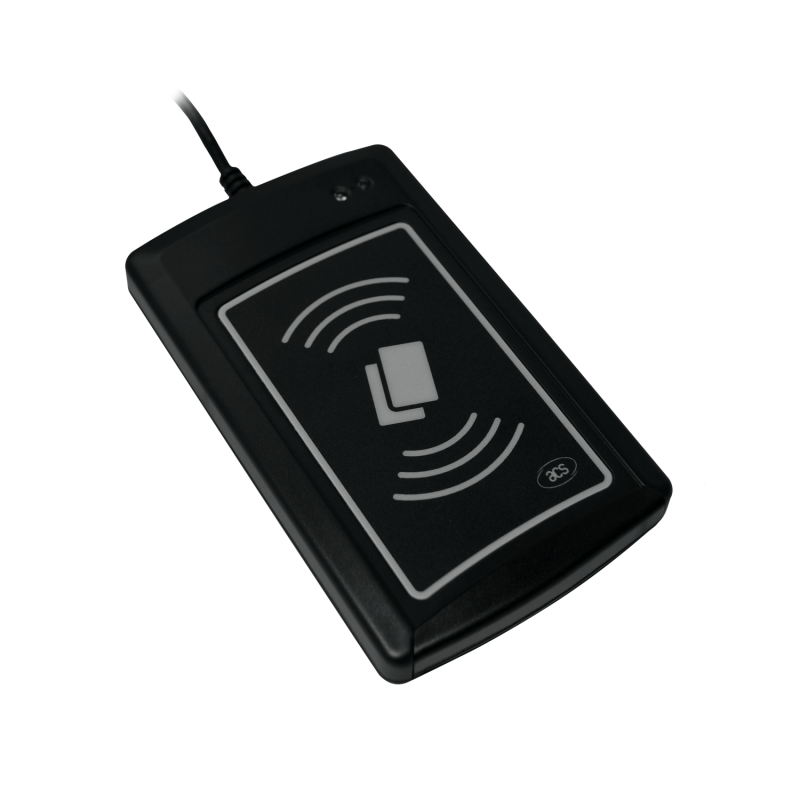  
ACR1281U-C2 - Card UID Reader
USB card reader that reads contactless card unique identifier numbers (UIDs)

100% secure transactions.
Website protected with SSL certificate.

World class payment platforms.
We do not store any bank details.

We respect your privacy.
We do not capture sensitive or private data.

Satisfaction guaranteed or refund.
We want happy clients on any purchase.

The most reliable courrier companies.
Same day shipping on orders until 3 PM.
ACR1281U-C2 Card UID Reader is a contactless card reader that automatically and efficiently gets the Unique Identifier number (UID) of any ISO 14443 Parts 1-4 Type A and B-compliant contactless card. When presented with a contactless card (such as a MIFARE card), the ACR1281U-C2 retrieves the cards UID and automatically returns it to the PC. The reader enables output of the UID directly to any editor, e.g. Notepad, MS Excel, MS Word, etc. With the UID, cardholders can be identified correctly in different applications, such as identity verification, time & attendance, and access control. ACR1281U-C2 also has an anti-collision feature that ensures only one card is accessed when multiple cards are presented simultaneously. Because ACR1281U-C2 Card UID Reader is compliant with the Human Interface Device (HID) standard, it reduces driver installation issues during integration into PC environments. It can support most operating systems, including Microsoft® Windows, Linux and other embedded systems
Technical Features:
• USB 2.0 Full Speed Interface
• USB HID Keyboard Class
• Read/write speed of up to 848 kbps
• Built-in antenna for contactless tag access, with card reading distance of up to 50 mm (depending on tag type)
• Supports ISO 14443 Part 4 Type A and B cards and MIFARE series
• Built-in anti-collision feature (only one tag is accessed at any time)
• USB Firmware Upgradability
No customer reviews for the moment.