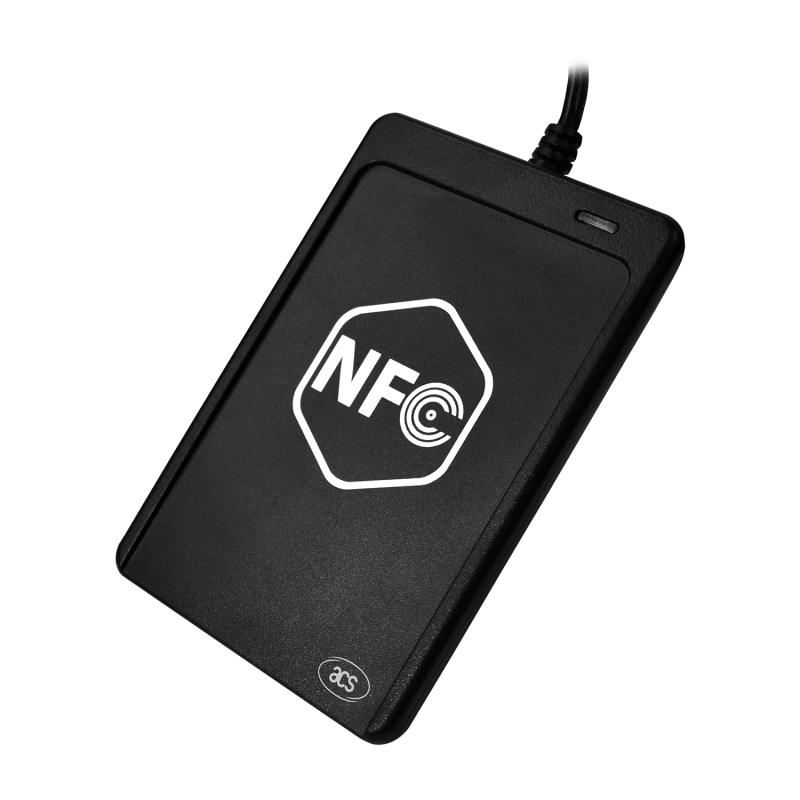  
ACR1251U - USB NFC Reader II
NFC reader II with Secure Access Module (SAM) interface.

100% secure transactions.
Website protected with SSL certificate.

World class payment platforms.
We do not store any bank details.

We respect your privacy.
We do not capture sensitive or private data.

Satisfaction guaranteed or refund.
We want happy clients on any purchase.

The most reliable courrier companies.
Same day shipping on orders until 3 PM.
The ACR1251U USB NFC Reader II offers advanced features such as firmware upgradeability, a SAM (Secure Access Module) slot, and support for NFC tags and devices. It is ideal for contactless applications with added security functions. Through the SAM, key diversification and mutual authentication are made possible, restricting the exposure of keys and limiting the possibility of keys being stolen. This provides a high level of security in contactless operations.
ACR1251U is suitable for any contactless smart card application such as personal identity verification, network login, online banking, and micropayment. With its enhanced NFC features, ACR1251U is also ideal for non-conventional NFC applications. Such applications include smart posters for advertising, marketing, and communication purposes.
Furthermore, ACR1251U is PC/SC-compliant, allowing interoperability across different applications and platforms. ACR1251U also supports remote post-deployment firmware update, which eliminates the need for additional hardware modification. With its compact size, trendy design and rich features, ACR1251U enables you to fully enjoy the convenience of using NFC applications.
Technical Features:
• USB 2.0 Full Speed Interface
• CCID Compliance
• Read/Write speed of up to 424 kbps
• Built-in antenna for contactless tag access, with card reading distance of up to 50 mm (depending on tag type)
• Supports ISO 14443 Type A and B, MIFARE, FeliCa, and all 4 types of NFC (ISO/IEC 18092) tags
• Supports MIFARE 7-byte UID, MIFARE Plus and MIFARE DESFire
• Built-in anti-collision feature (only one tag is accessed at any time)
• One ISO 7816-compliant SAM slot
• Supports PC/SC
• Supports CT-API (through wrapper on top of PC/SC)
• Two user-controllable LEDs
• User-controllable buzzer
No customer reviews for the moment.