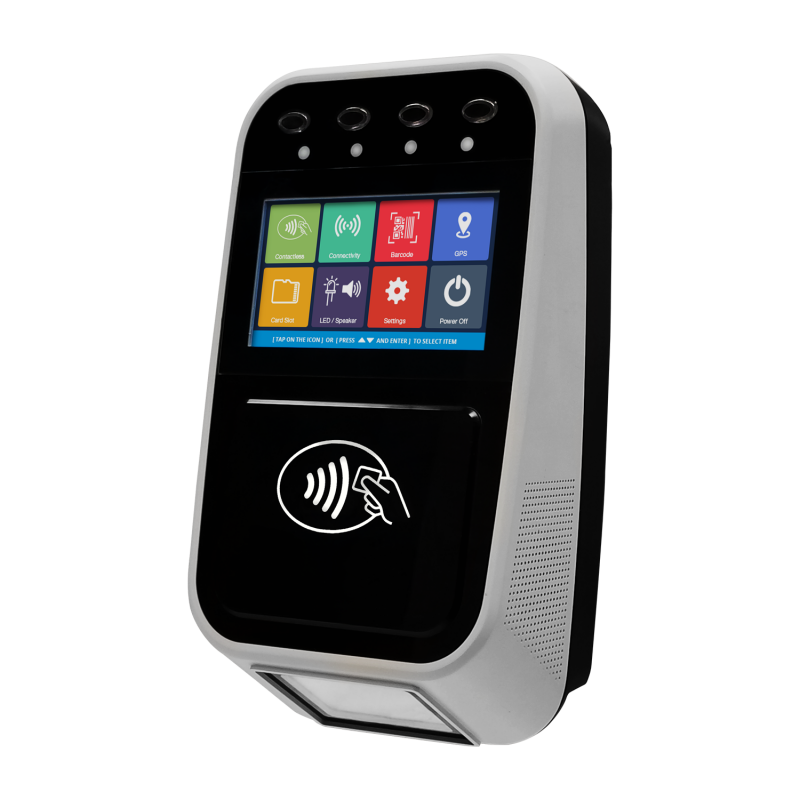  
ACR330 - Validator with QR code Scanner
On-board validator for cashless payment in transportation

100% secure transactions.
Website protected with SSL certificate.

World class payment platforms.
We do not store any bank details.

We respect your privacy.
We do not capture sensitive or private data.

Satisfaction guaranteed or refund.
We want happy clients on any purchase.

The most reliable courrier companies.
Same day shipping on orders until 3 PM.
The ACR330 Validator is designed specifically for Automatic Fare Collection (AFC) systems to offer the convenience of cashless payment in buses, ferries, trams, railways and other transportation modes.
The ACR330 enables high-speed transaction processing and records collection through 13.56 MHz contactless (RFID) technology. It supports ISO 14443 Type A and B cards, MIFARE®, and FeliCa. Being certified with major payment standards such as PBOC Level 1 (Contactless) and EMV Levels 1 and 2 (Contactless) including MasterCard® Contactless and Visa PayWave® offers flexibility to adapt to an open loop payment system. An embedded barcode scanner enables transactions through the use of print or mobile barcodes.
It has advanced wireless connectivity options for data transfer such as GSM/GPRS, 3G/4G, and Wi-Fi. With an optional GPS feature, it can also locate vehicles, manage fleets and set flexible distance-based fares. Protecting it from harsh environments is its IP54 rating for dust and water protection and the additional Military Standard MIL-STD-810 for Shock and Vibration.
It also comes with an optional back mount for pole installation.
Technical Specifications:
• 32-bit Processor running Linux® 4.4
• 900 MB Flash and 512 MB RAM
• UPS via SuperCap (5 second interval after primary power source is lost)
• IP54 Rating for Dust and Water Protection
• Expandable Micro SD Card support with memory from 1 GB up to 32 GB USB
• USB Host
• Serial Port
• Ethernet Port
• Wi-Fi
• Bluetooth 4.0 Dual Mode
• GPRS/GSM, 3G, and 4G (several frequencies options for different countries)
• GPS (optional)
• Read/Write speed of up to 424 Kbps
• Built-in antenna for contactless tag access, with card reading distance of up to 50 mm (depending on tag type)
• Supports ISO 14443 Part 4 Type A and B cards, MIFARE Classic®, and FeliCa
• Built-in anti-collision feature (only one tag is accessed at any time)
• Four SIM-sized SAM Card Slots
• Supports ISO 7816 Class A, B, and C (5 V, 3 V and 1.8 V) cards
• One SIM-sized Card Slot for GPRS/3G/4G connectivity
• 4.3-inch Easy-to-Read, TFT Colored LCD
• Capacitive Type Touch Panel
• Barcode Scanner (optional)
• Real-time Clock (RTC) with independent backup battery
• 6 LED Status Indicators (Front: Blue, Orange, Green, and Red; Back: Green and Red)
• User-controllable buzzer
No customer reviews for the moment.